DK-Lok Proudly Sponsors Jett Grande, Mixed Martial Arts Fighter- Junior World Championships *World Champion!*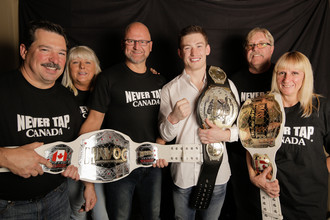 Jett Grande has been competing in the 2018 IMMAF Junior World Championships over the last week in Manama, Bahrain. He will be fighting tonight against Paddy Wilkinson for the belt.  Jett is currently 7-0-0 in his career and looks to continue his streak with another win tonight. We at DK-Lok wish him the very best luck! 
*Update November 19th*
At 20 years old I'm pleased to announce that Jett Grande is the undisputed junior welter weight champion of the world; winning 4 grueling fights over a 5 day span. We are very proud for being a major sponsor on Jett's journey and wish him continued success!