Offshore and Onshore Oil & Gas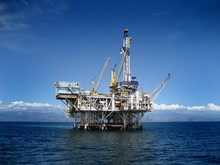 DK-Lok Corp process control and instrumentation fittings, valves, manifolds, and flexible hoses are suitable for oil and gas exploration, offshore and onshore platforms. DK-Lok Corp's valves and fittings provide excellent service in safety instrumented systems, wellhead control panel, and emergency shutdown where compressed air or natural gas is most available utilities.

DK-Lok Corp meets stringent customer requirements including desert severe weather conditions for onshore and offshore fields in well production with its excellent leak-tight products fabricated out of 316L, 904L, Monel, and conforming to NACE for material specifications.