Celebrating 10 Years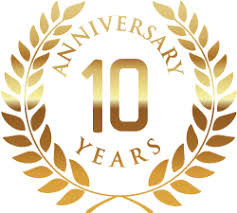 DK-Lok Canada Ltd. is pleased to announce our 10 year anniversary as of June 1, 2018.
We would like to take this opportunity to thank our many valued clients for their loyalty and continued support over the years and we look forward to supporting you with our ever expanding DK-Lok product line and accessories.
We would also like to welcome all new customers to take part in the DK-Lok advantage, we look forward to serving you.